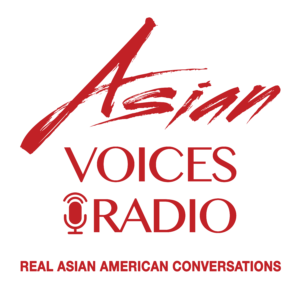 Asian Voices Radio – Real Asian American Conversations
Asian Voices Radio is a new entertaining and educational podcast series covering topics that impact and shape our Asian Americans and Pacific Islander communities. Made for Asian & Pacific Americans, by Asian & Pacific Americans, Asian Voices Radio explores the difficult and taboo topics that aren't traditionally shared within Asian & Pacific American families and communities.
Produced by Asian Culture & Media Alliance (ACMA)'s Founder and Executive Director Cathlyn Choi and hosted by Radio personality Hula Ramos, Asian Voices Radio is a podcast series created as an extension of the Asian Voices cultural television series.
Our mission is to provide a safe space for in-depth conversations on the various cultural and social issues that impact the Asian & Pacific American (APA) communities in the United States. Each week, we will invite special guests to share their experience and expertise on the focus topic.